Partnership with Spotless By J Ferrrari
In order to better serve the needs of our clients, we are excited to announce our
partnership with Spotless. by J. Ferrari Cleaning Services. Spotless provides
excellent full-service cleaning for our clients.
If you struggle with inconsistent, low quality cleaning Spotless can solve your
problem with their unique technology-based approach. Spotless utilizes mobile
technology to identify any issues before they become a problem for you. This
translates into a consistently high level of quality.
Why hassle with multiple vendors when you can solve several major facility needs
in one convenient package?
To learn more about Spotless. by J. Ferrari Cleaning Services visit
www.spotlessbyjferrari.com and reach out if you are interested in scheduling a
walk-through for an estimate of services.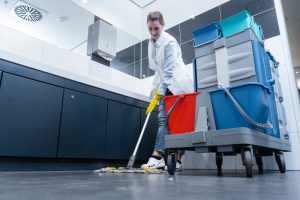 Full Service Commercial Cleaning- at it's finest!
We service salons, spas, gyms, fitness studios, medical
facilities, office spaces, and more!
What can we offer to you?
o Recurring daily cleaning
o Deep, detailed cleaning
o Post-construction cleaning
o Post- renovation cleaning
o Specialized floor care services
o Custom-tailored commercial cleaning specific to your
unique needs
• Enjoy the peace of mind of knowing your facility is in great hands.
• Experience the fusion of commercial cleaning and technology
together, 24/7 customer service from your smartphone with our
mobile app with your own dedicated team.
• First impressions count, make it a Spotless one!
Contact us today for a walk-through to obtain a free estimate at:
1(855)-9-WECLEAN
OR
info@spotlessbyjferrari.com
www.spotlessbyjferrari.com